THE URBANX TABLE
is an honest designed table for the new generation.
…during our search for a beautiful and well-designed wooden table there was not a single store able to tell us if the used wood was from a sustainable source.
Which is a shame, because by knowing that most sold tables are made of teak, and almost pretty certain from an Asian forest without replanting scheme and a disputable reputation.
So we decided to take matters into our own hands and designed the Urban-X table.
The table is constructed with FSC Oak, and has demountable legs (otherwise it doesn't fit through the stairwells of many apartment blocks).
good design and a better planet can go hand in hand…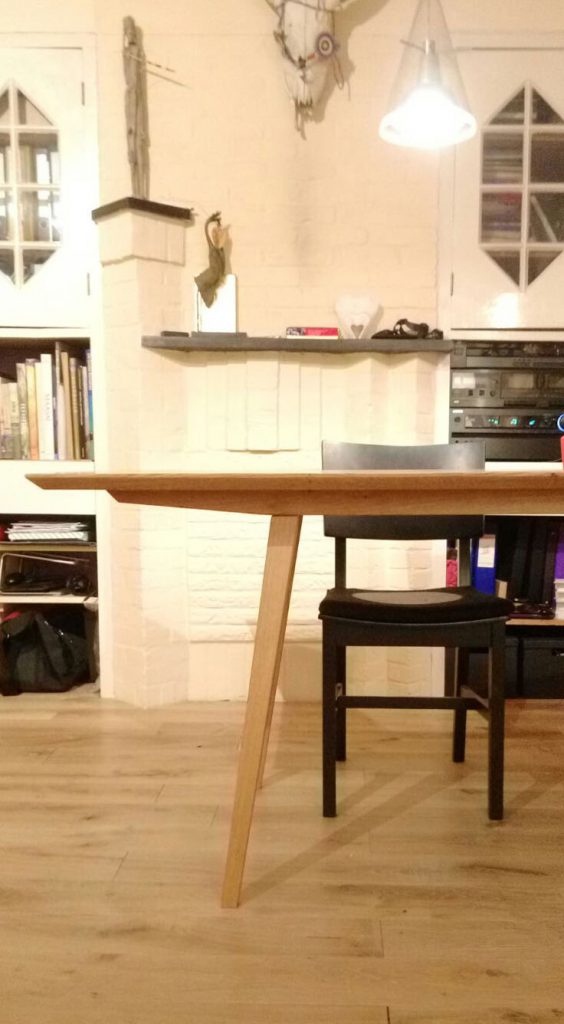 A WOVEN FACADE SYSTEMA WOVEN FACADE SYSTEM
DATA
FSC OAK TABLE 2000 X 800
PRODUCTION:
WOODWORKS AMSTERDAM
copyright protected by CC proof